Entrée
Salade de brocolis et carottes à la coriandre et chèvre frais des Courmettes, sauce au sésame.
Local brocolis and carrots salad with fresh coriander, fresh goat cheese from Tourrettes and a sesam sauce.

Plat
Risotto aux brocolis et carottes, amandes.
Brocolis and carrot risotto with almonds.
Entrée
Saint-Jacques crues aux oranges, grenade, endives et cresson à l'huile de courge.
Raw scallops with oranges, grenada, endives, water cress and pumpkin oil.

Plat

Les saint-Jacques coquille, poireaux croustillant, mousse de pomme de terre à la barde et vin orange.
Scallops roasted in the shell, fondant leeks and crispy rice, potato mouss with scallop corals and "orange wine".
Entrée

Soupe de lièvre au foie gras, chips de pain et râble de lièvre à la crème Aigrelette.
Wild rabbit and foie gras soup, crunchy bread, saddle and Aigrelette sauce.
Plat
Déclinaison de chevreuil, coing et quetches, purée de panais au persil, sauce gibier au cacao.
Deer "mixed" with quince and plums, parsnip puree infused with parsley, deer sauce and bitter cacao.

Fromage
Neige de brebis, poire pochée au piment d'Espelette, griottes
Snow of sheep cheese, poached pear with Espelette pepper, griotte cherries
Desserts

La clémentine de Tourrettes-sur-Loup confite, mousse tiède au chocolat et sorbet aux mandarines.
Clementine from TSL, warm chocolate mouss, mandarine sorbet.

Kaki et kiwi, crème montée au châtaignes et Whisky, marron glacé.
Khaki and kiwi, whipped cream with chestnuts and whisky, glazed chestnuts.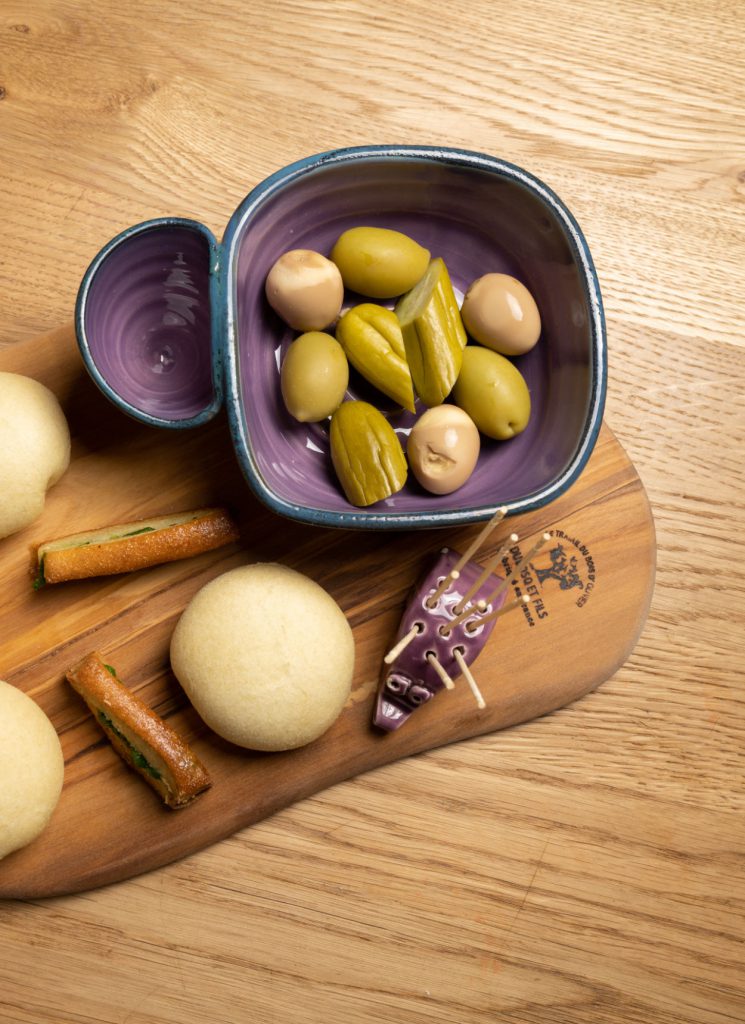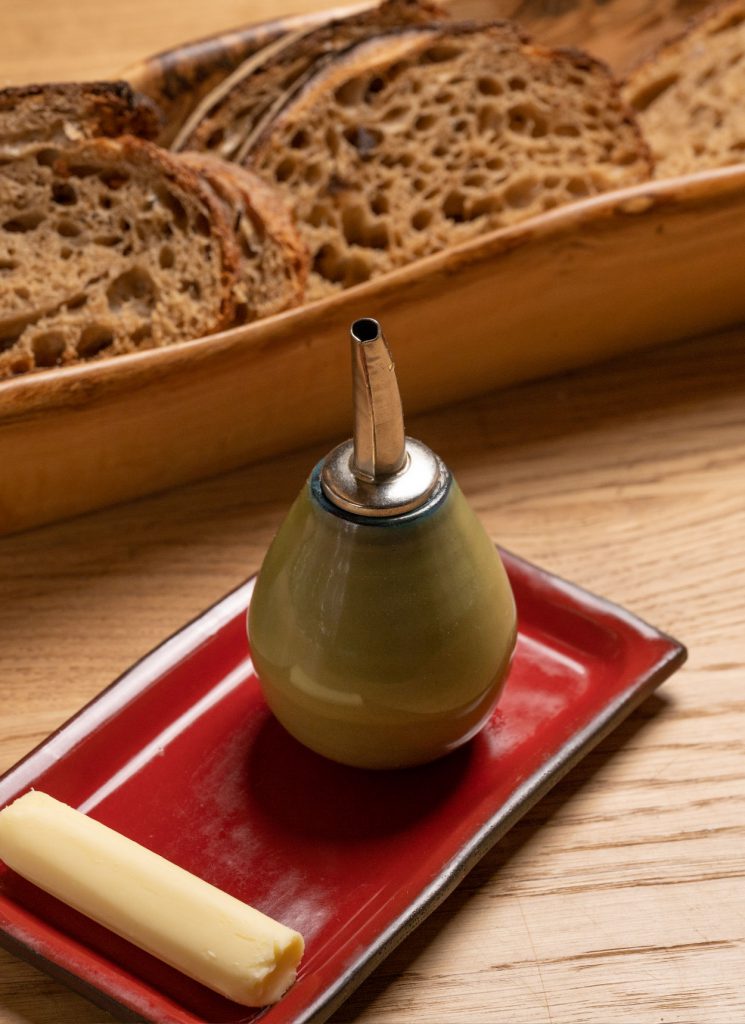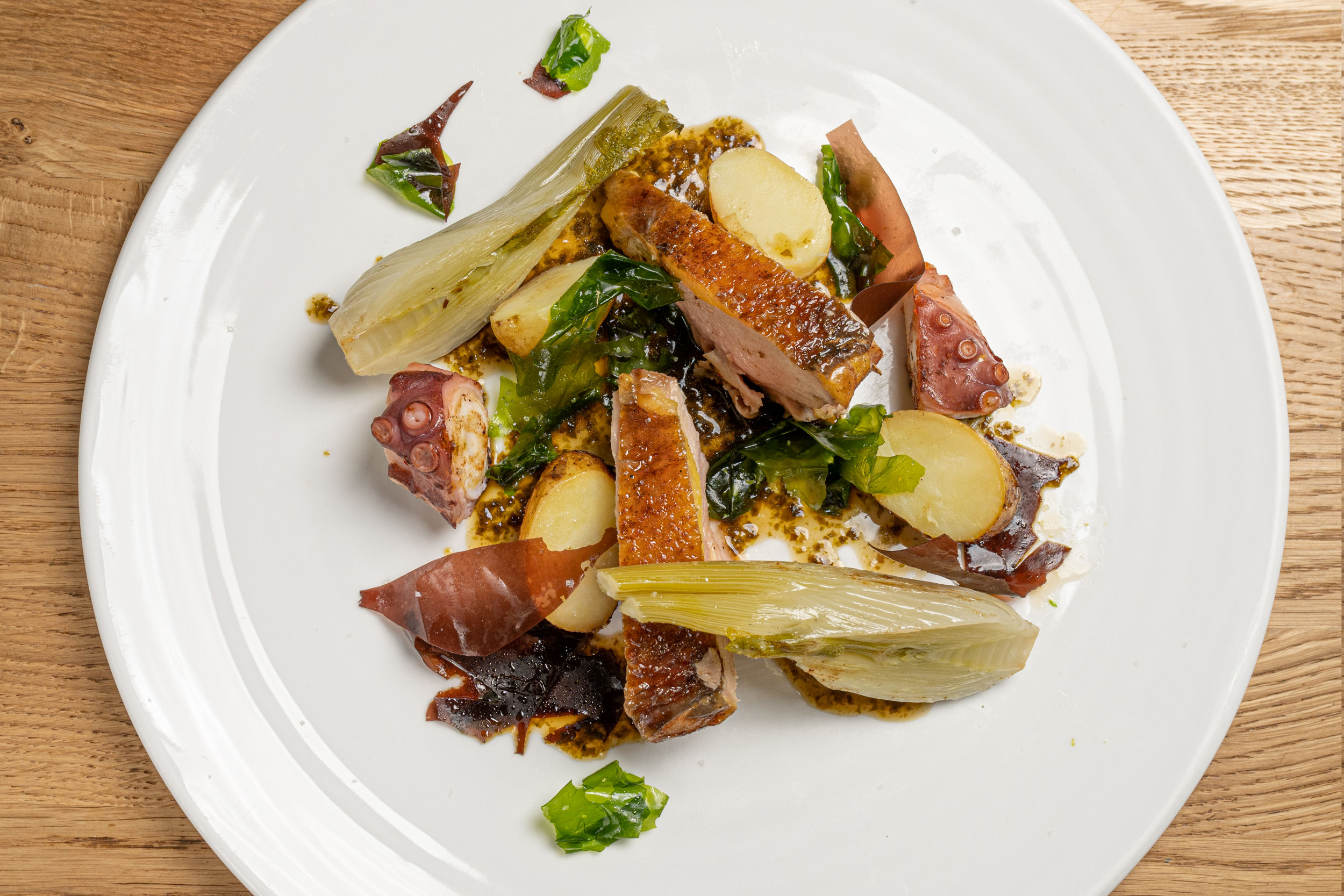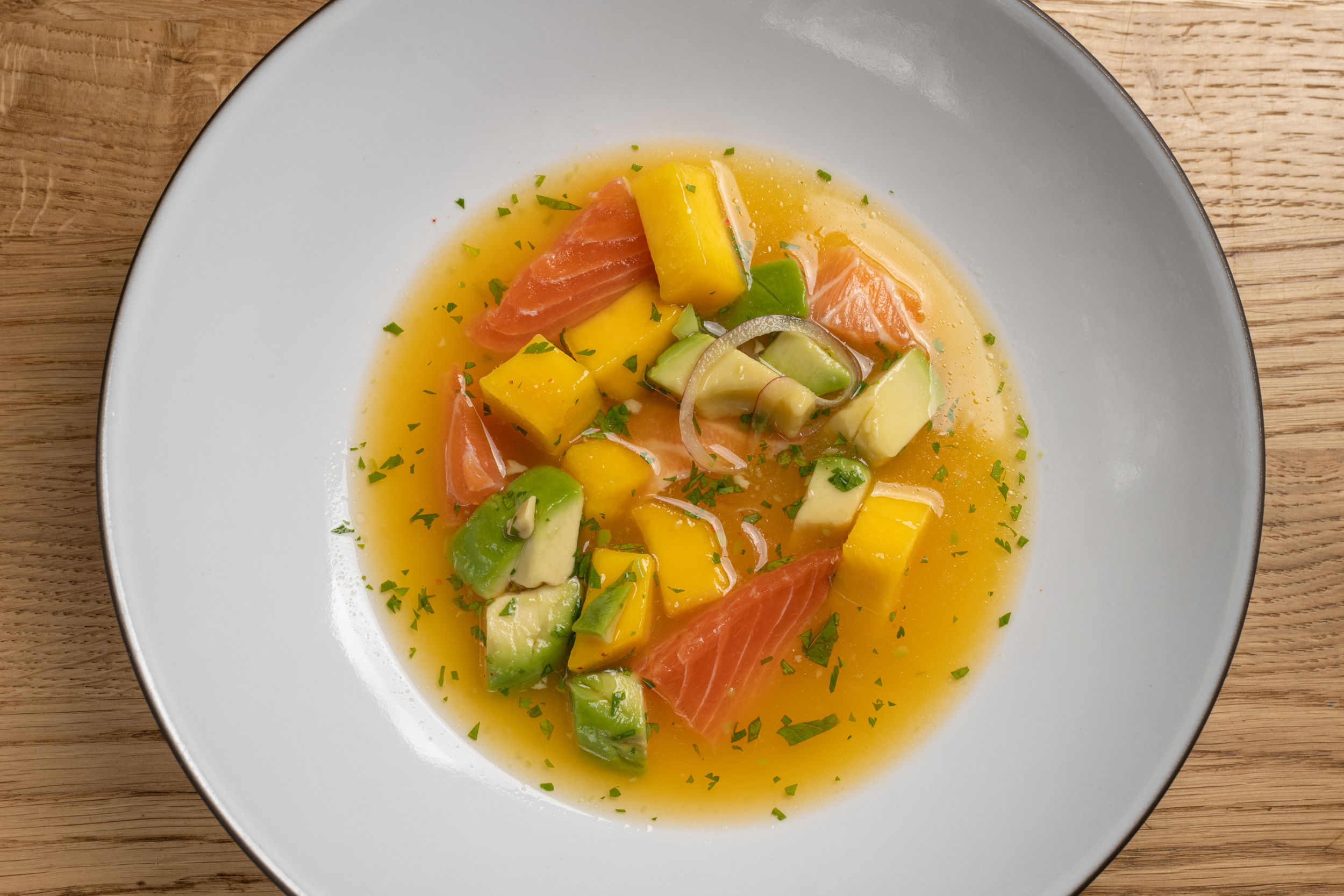 Plat + Dessert : 44€
Entrée + Plat : 47€
Entrée + Plat + Dessert : 59€
Entrée + Plat + Fromage + Dessert : 68€
Dégustation 5 plats (Hors Boissons) : 89€
Accord vins 3 verres : 39€
Accord vins 5 verres : 65€